Projects
---
Sinking of two freeze shafts in Belarus for a new mine of OOO Slavkaliy with a diameter of 8 m, located 120 m from each other.
The region around the cities of Soligorsk and Lyuban, about 180 km south of Minsk, has a long mining tradition. The new potash mine is located on the Nezhinsky section of the Starobinskoye potash salt deposit located in this region. Several mines have been operating in this deposit since 1949. As well as the Permian region in Russia and Saskatchewan in Canada, the Starobinskoye deposit is one of the largest potash salt deposits in the world. The new Nezhinsky plant will achieve an annual output of 1.1 to 1.5 million tons of potassium chloride.
For the new potash mine, two freeze shafts with depths of about 750 m are sunk. Shaft drilling machines will be used for both shafts.
At the start of construction, only one cleared construction site was available. Shaft sinking including equipping for hoisting should be completed within 3.5 years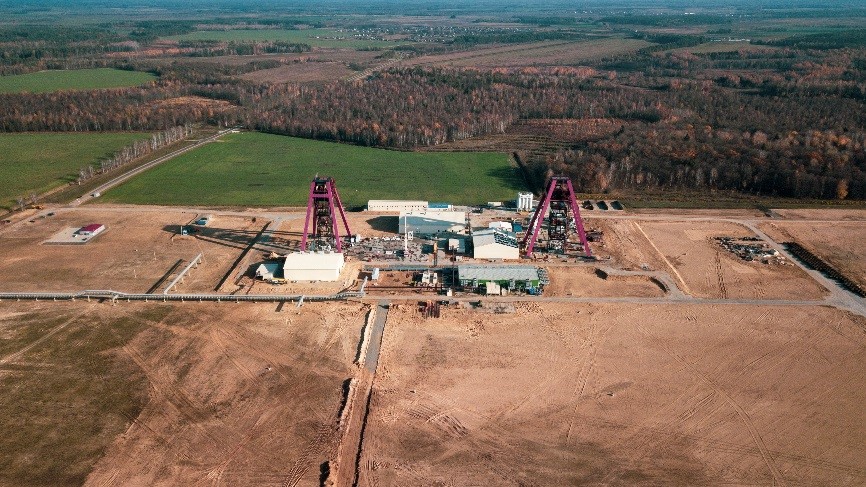 Nezhinsky
Due to the limited construction time, both shafts have to be sunk simultaneously with two SBR (Shaft Boring Roadheader). The lead time for production and acceptance of the machines was around twelve months after the order was placed. Four months were planned for the transportation to Belarus and the installation of the SBR on the construction site. The second machine was commissioned with a one month offset.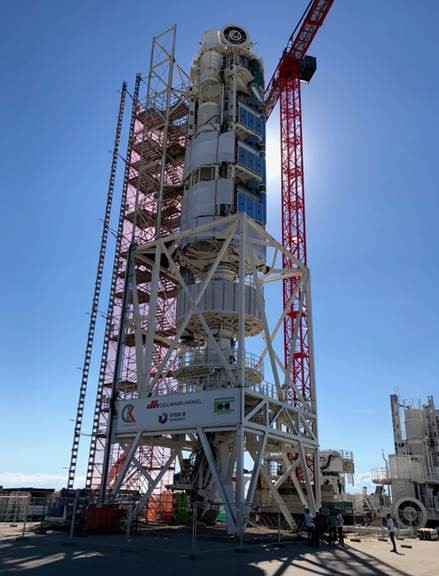 SBR/p>
As the shafts are freeze shafts, the following work had to be carried out before the machines arrived at the construction site:
Drilling and freeze pipe installation in 84 freeze holes with a depth of 165 m each,
construction of a freeze plant with a capacity of 3.5 MW,
construction of two 52 m deep foreshafts as start-up cavern for the SBR,
pile foundation and foundations for all required winders,
erection of two headframes with 900 t individual weight each,
assembly and commissioning of the complete hoisting plant for shaft sinking
development of energy networks,
construction and installation of the ventilation systems,
construction of a concrete mixing plant,
construction of surface storage and office facilities,
installation of supply networks including sewage, fire-fighting pipes, electricity and service water.
In order to be operational on site, a local branch office had to be set up and the necessary licenses acquired. Within one year, the entire required machine technology as well as auxiliary constructions had to be planned, procured and provided with appropriate certificates for import in Belarus. The workforce required until the start of shaft sinking was approximately 300 employees.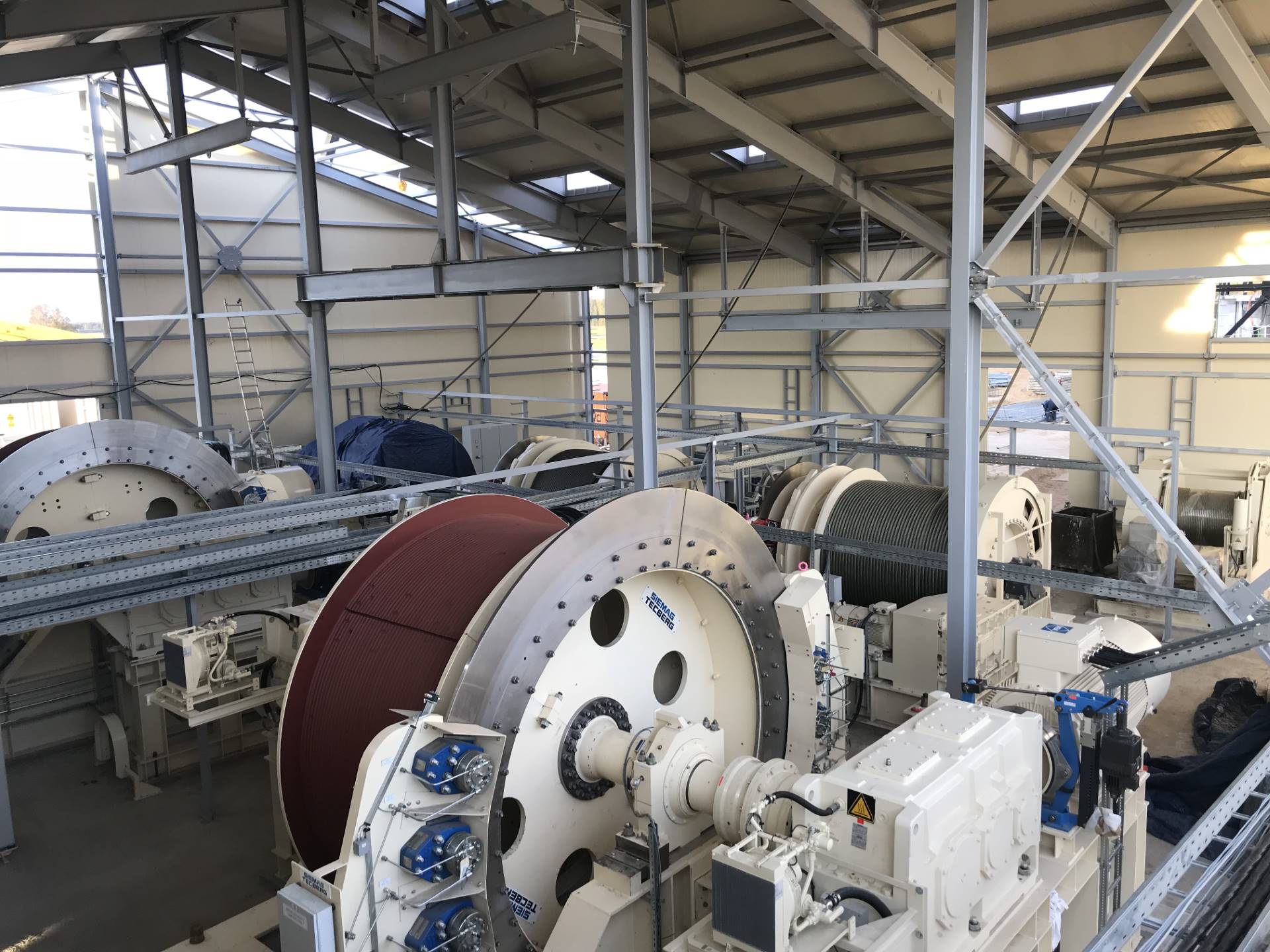 Installation of the SBR winches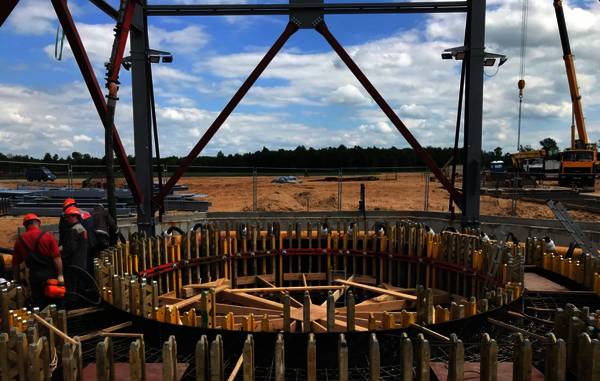 Construction of the shaft collar at shaft no. 1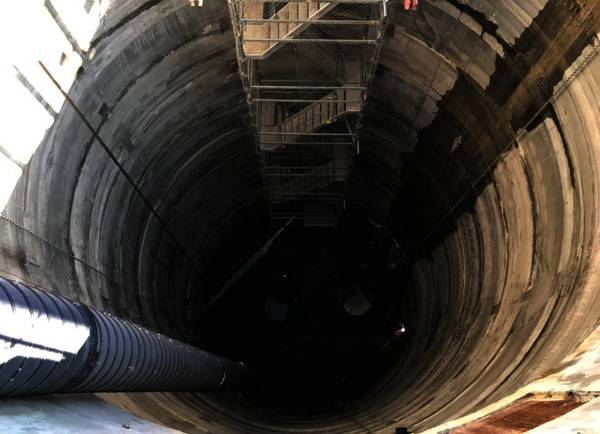 Sinking works in the foreshaft of shaft no. 2

Overview of the construction site
Shaft Boring Roadheader – Nezhinsky Mine Project, Belarus